Rabo Foundation (part of Rabobank) provides impact funding and is an independent foundation, offering opportunities for growth around the globe. They do this by the strong believe that everyone deserves the opportunity to participate, grow and make a valuable contribution. From smallholder farmers in developing countries to disadvantaged people in the Netherlands. Together with them, Rabo Foundation is working towards a world that is fairer, more social and greener.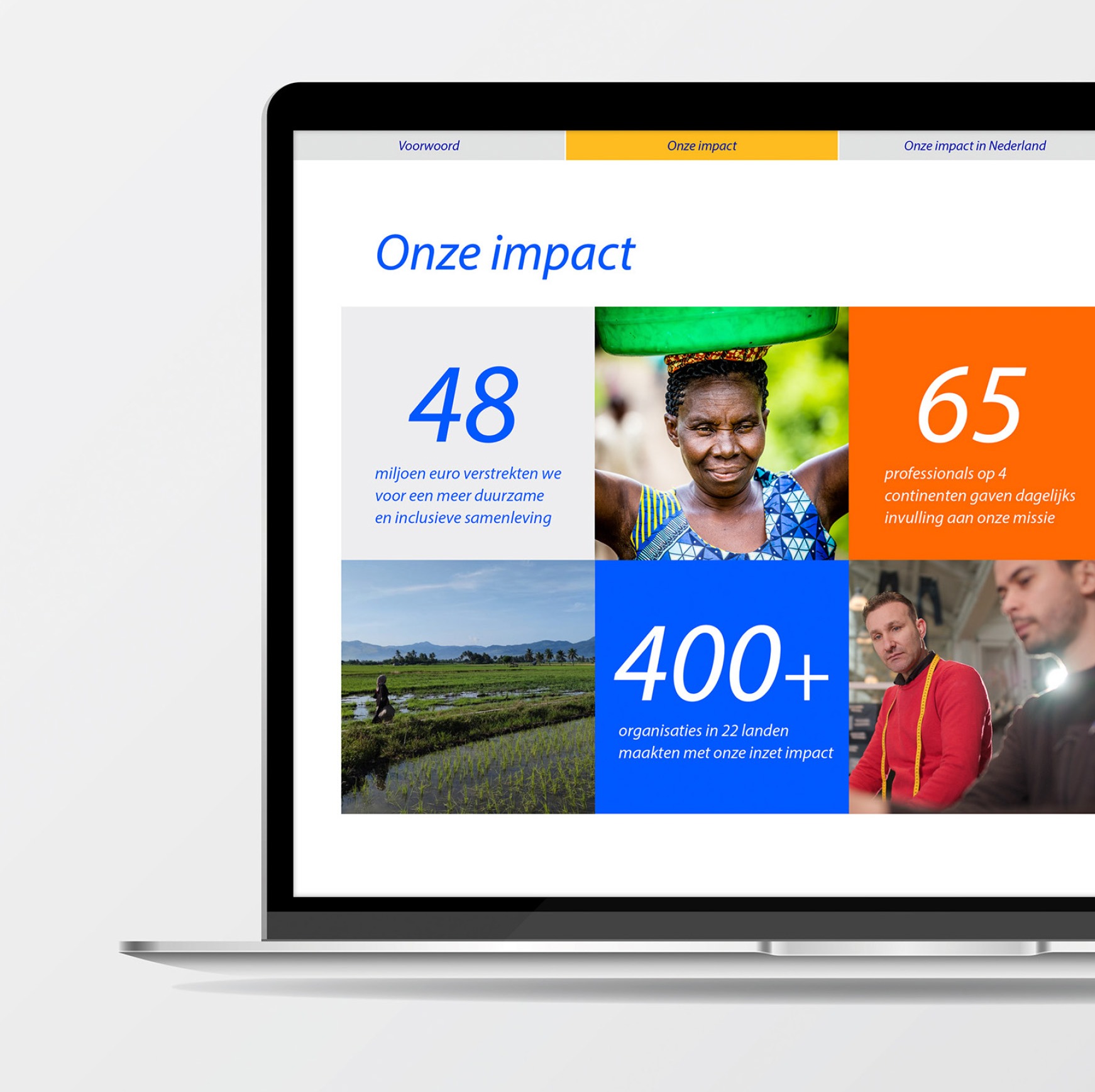 The need for a visually elevated report
After working together for years with our impeccable copywriting 'sister' Schrijf-Schrijf, Rabo Foundation felt the need to elevate its Impact report's design. All because of their (and our) believe that bringing across a certain message, does not only include strong or captivating text; a fresh, well-balanced and interesting design makes the delivery even stronger, as well as the end result entails a wider audience.
Making difficult processes digestable
Bringing across Rabo Foundation's core 'business' - their so called Theory of Change - has been a challenge for the organization for the past few years. DartDesign was asked to embed their core activities, partnerships, target groups, results, goals, and purpose into one visually appealing overview. The Rabo Foundation blossoming tree came to life after two inspiring sessions.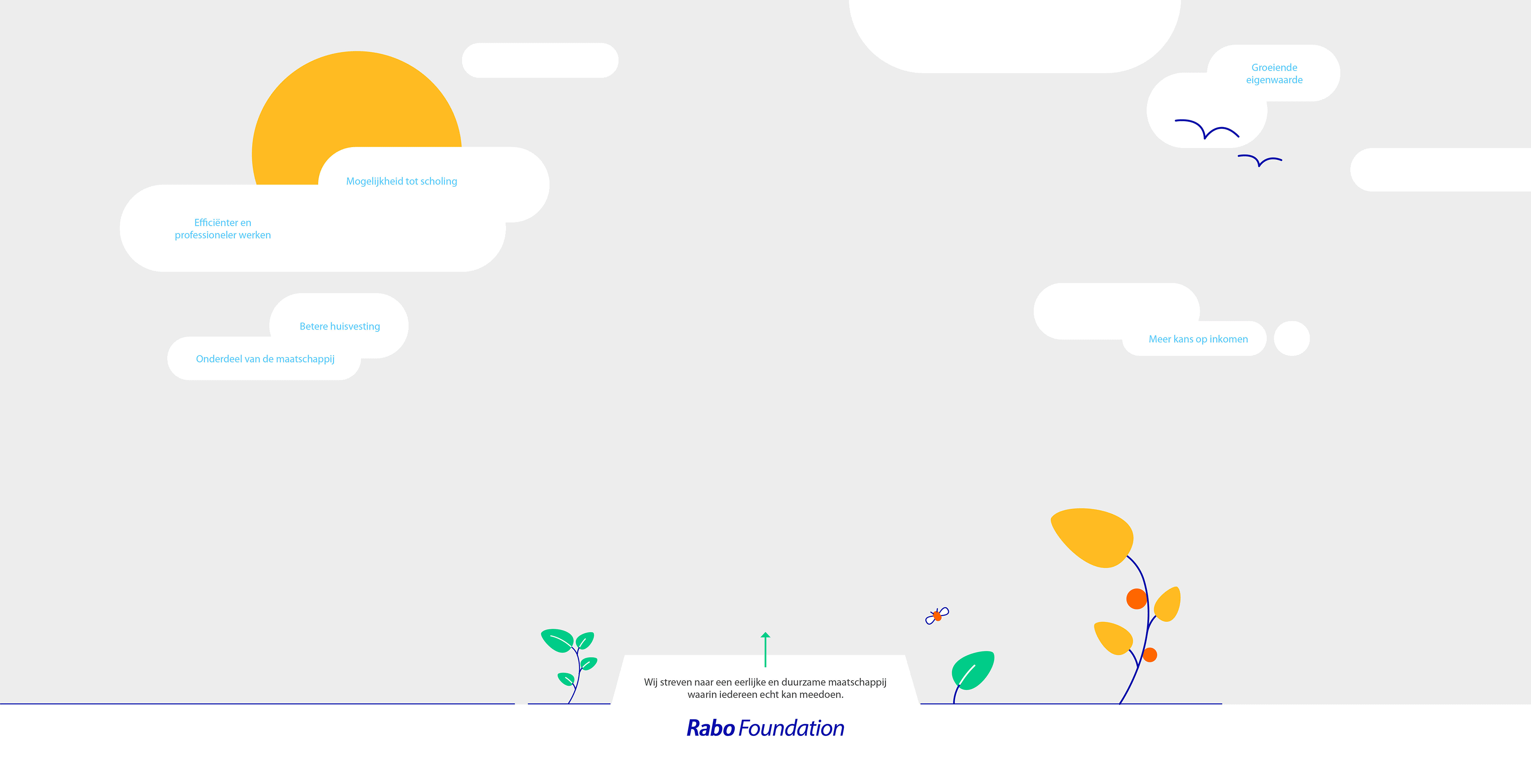 From online to offline
Whereas the past few years the Impact Report has been solely published online, Rabo Foundation also asked for a condensed PDF version. By dividing chapters, creating a recognizable rhythm and framework, and by adding a practial navigation bar on top, a 24-pages easy-to-read and pleasantly scrollable report was created.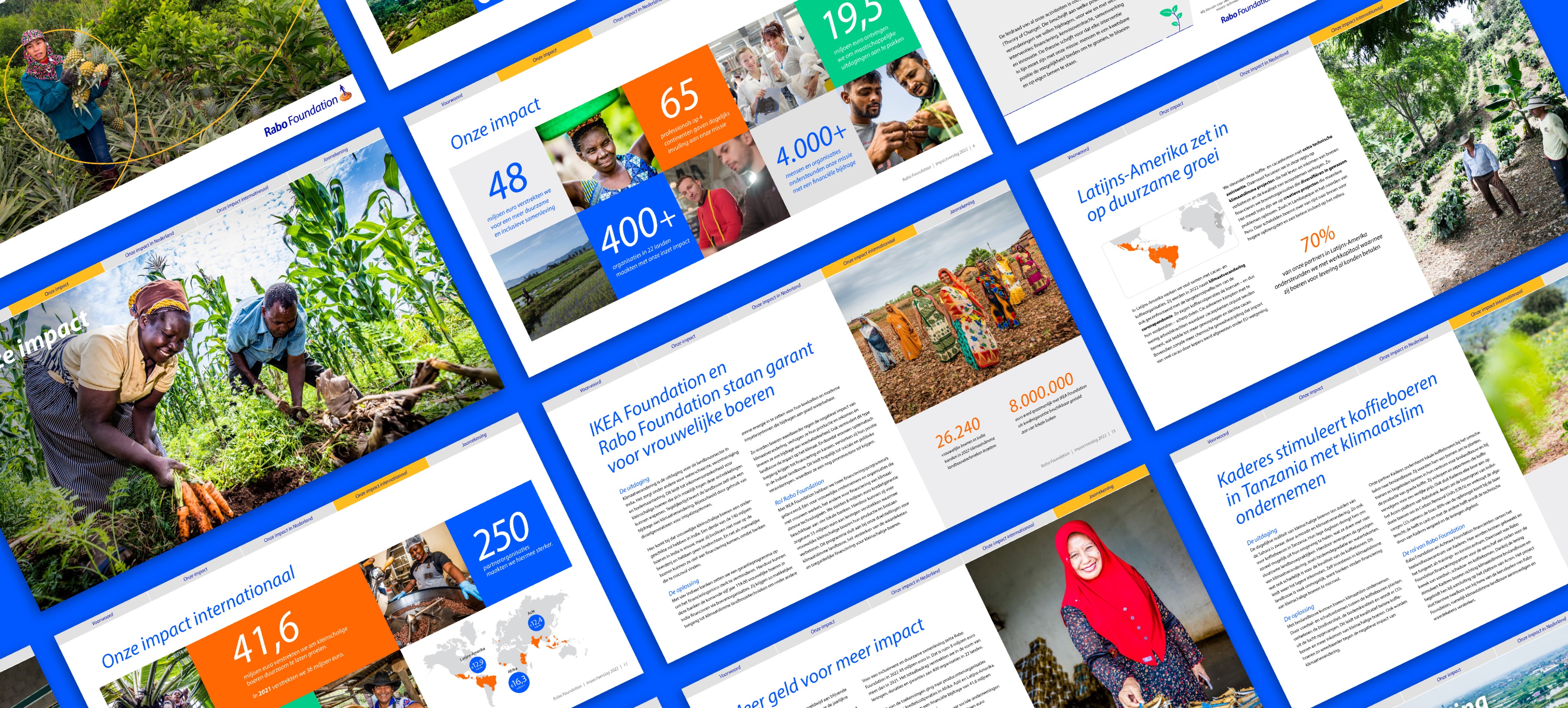 Strong imagery, bold copy, and a crispy, well-balanced design
Let's be real; Only one, plus one, plus one, equals three! Only with the impeccable written input of Schrijf-Schrijf, a beautifully composed imagery database by Rabobank, and the one-of-a-kind design touch and expertise on value creation models by DartDesign, an end result like this can be created. Adding value to a report for a foundation that focuses on well-being around the globe and a fairer, greener world, makes it even more interesting for us to work on projects like these and can only be the biggest cherry on top!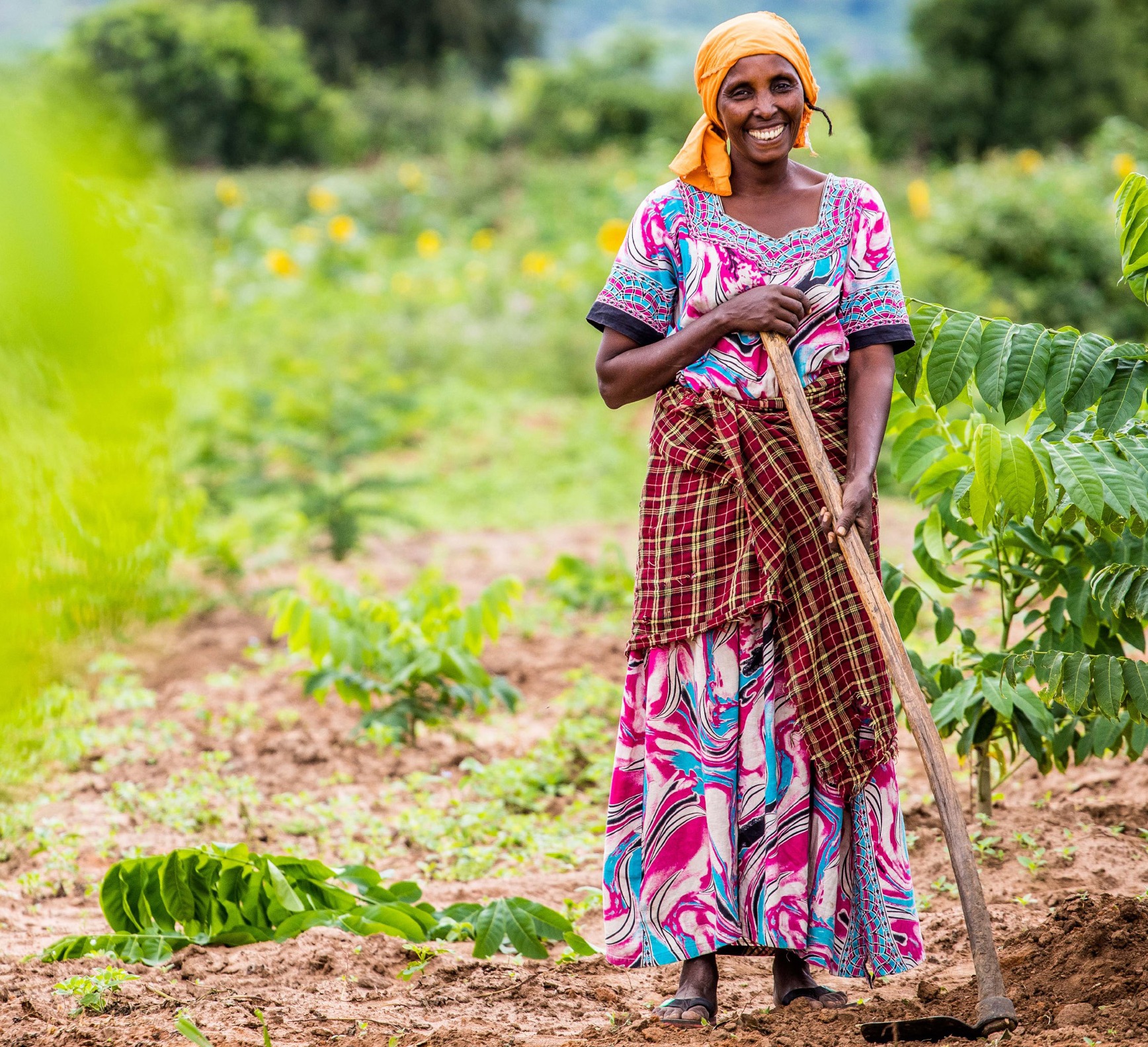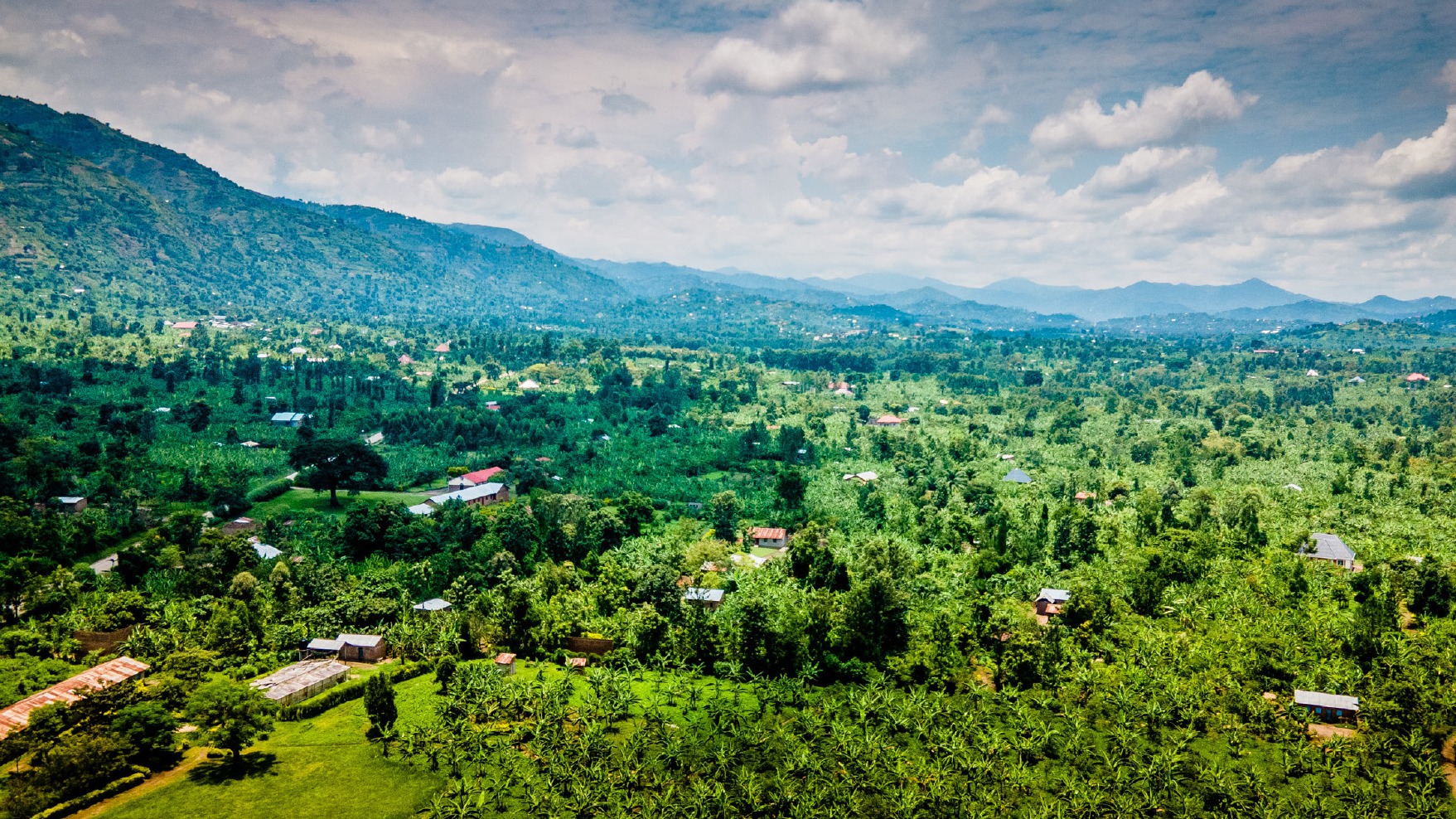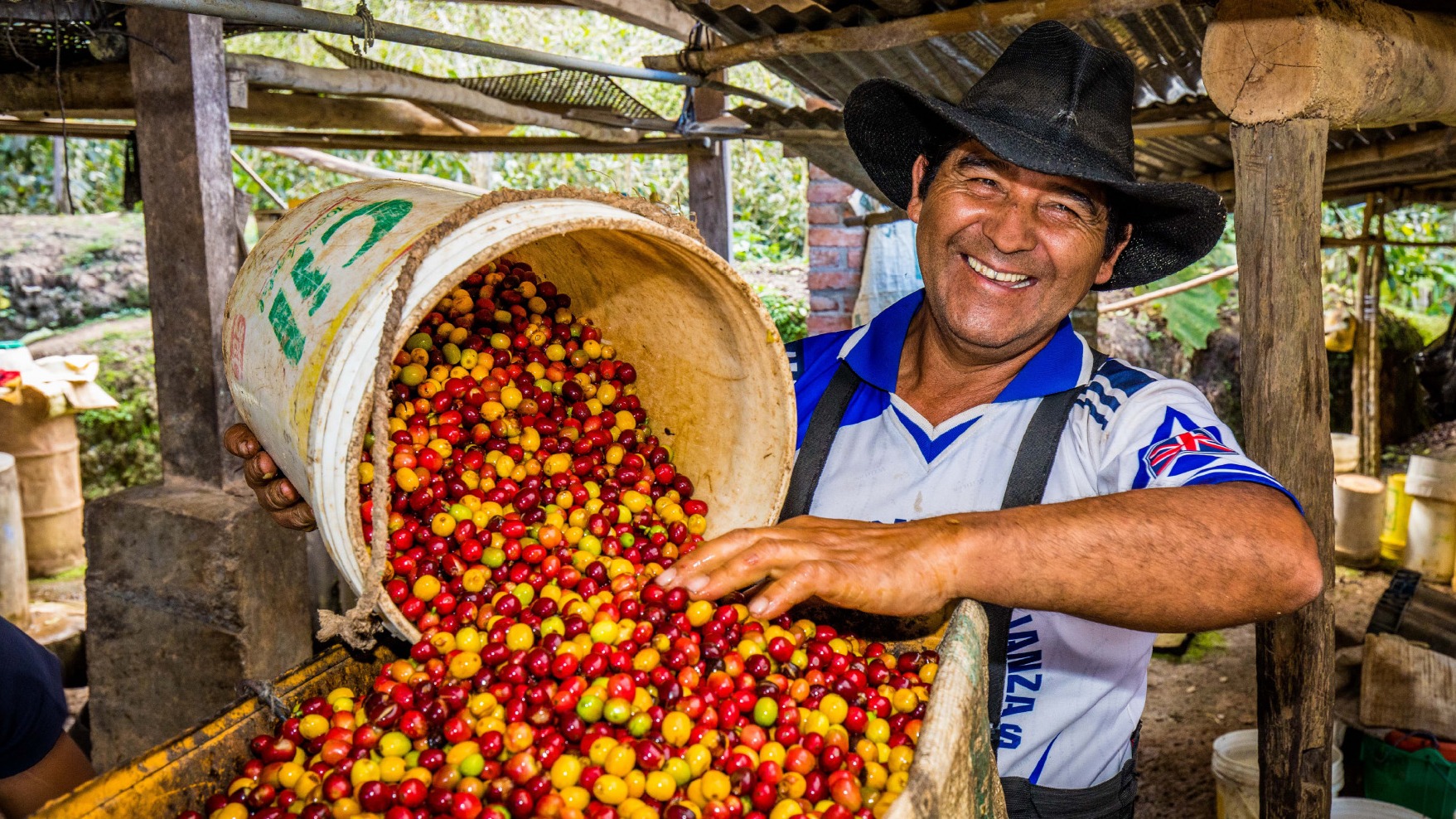 Meer weten? 
Wilt u meer weten over deze case of heeft u andere vragen met betrekking tot corporate reporting, neem contact met ons op.