It can be complicated to understand public transport when visiting a new country for the first time. To make things easier for the millions of tourists that typically visit our country annually, Dutch Railways (NS) has developed a special, simplified offer for all modes of transportation. 
Having created many compelling projects for the company during our years-long relationship,  NS reached out to us for support.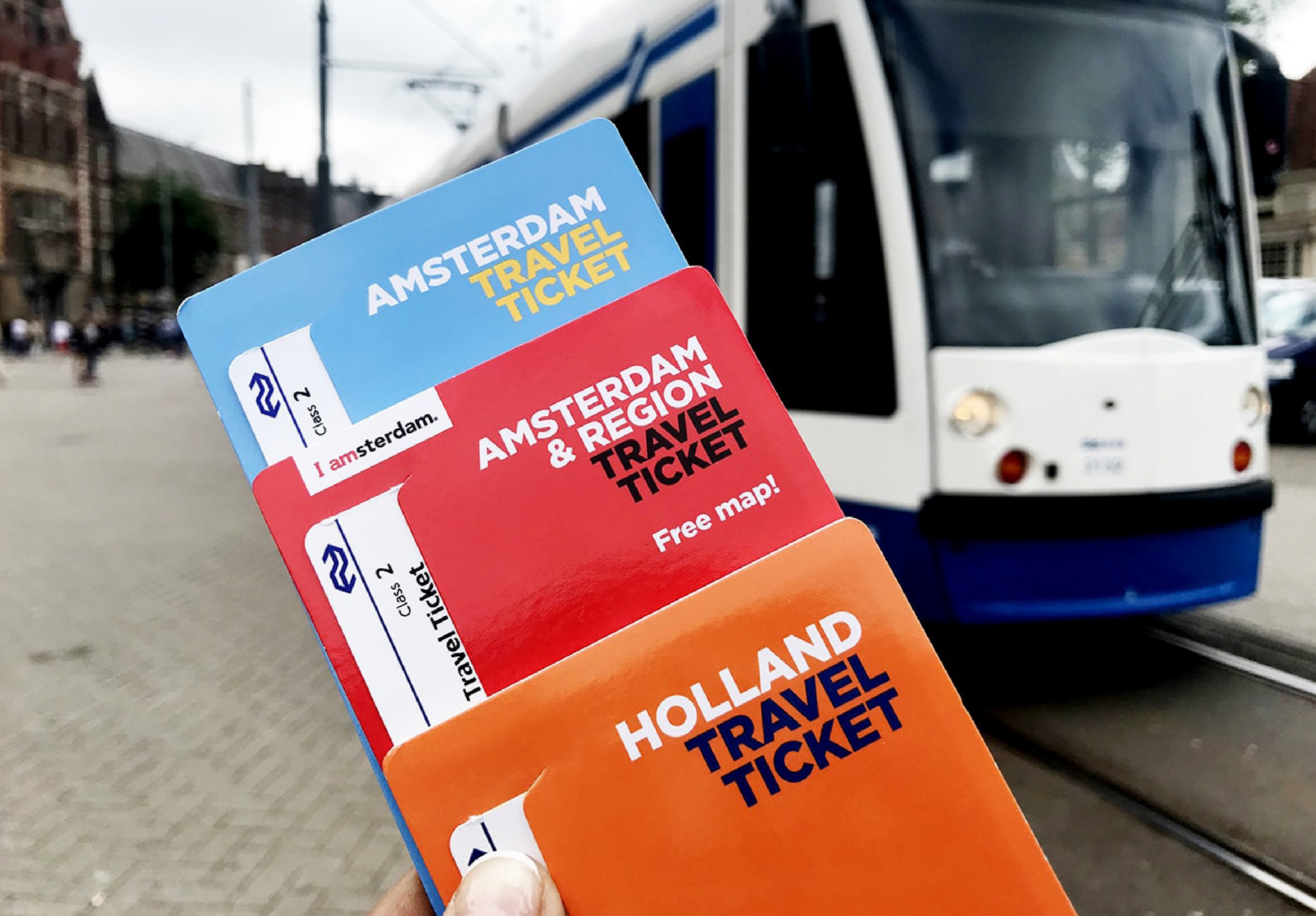 From Holland to Amsterdam

Whether you want to visit Amsterdam, the region, or the entire country, NS has a travel ticket for you. Valid for one or multiple days, and even during peak travel times, it's the most flexible way to get around Holland.
To share the benefits of these cards, we've combined online banners, narrowcasting and OOH campaigns, aimed at inspiring tourists to purchase the ticket – even before they arrive in the Netherlands. If the visitor decides to get the ticket upon arrival, that's possible too – they are then led to the nearest sales point.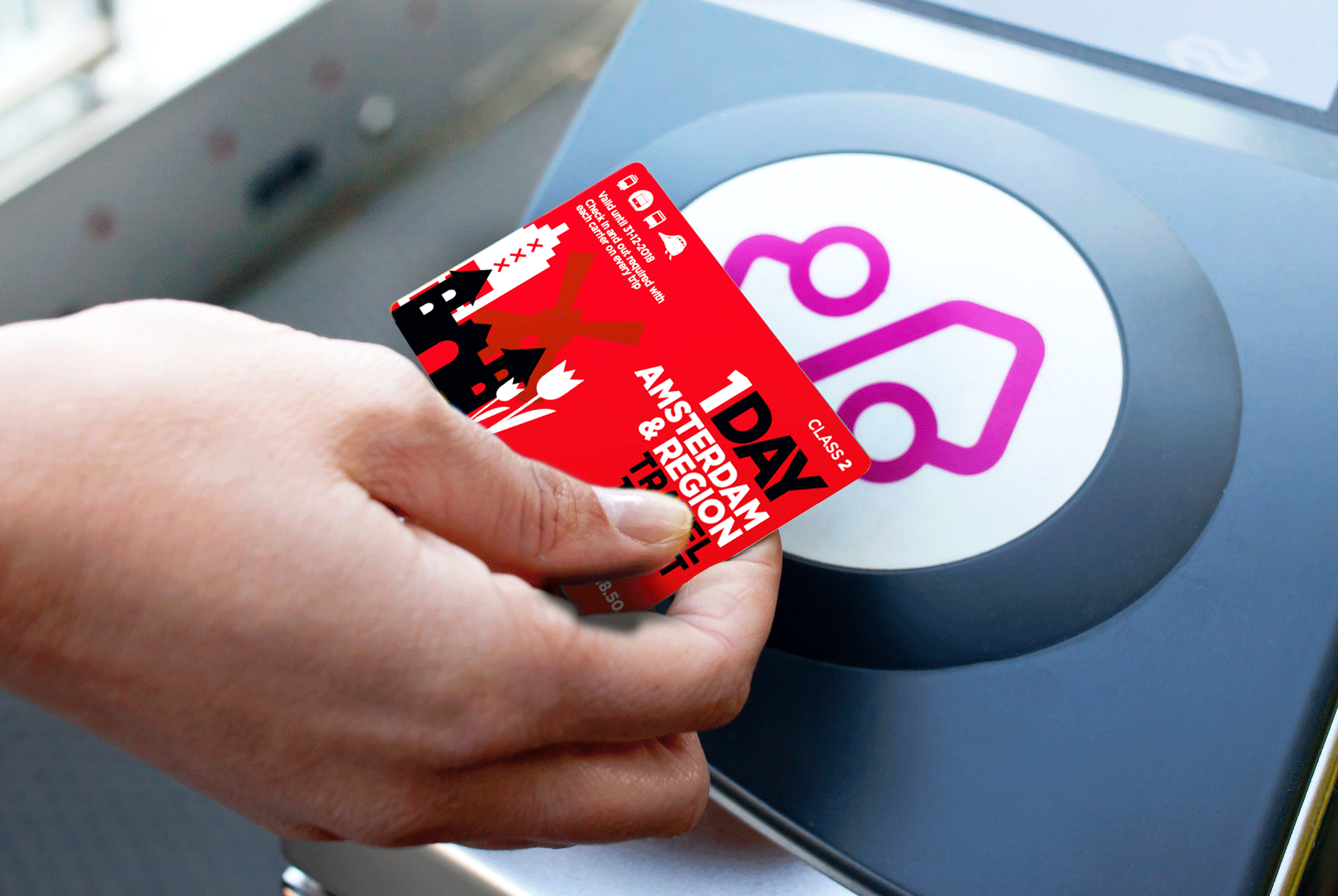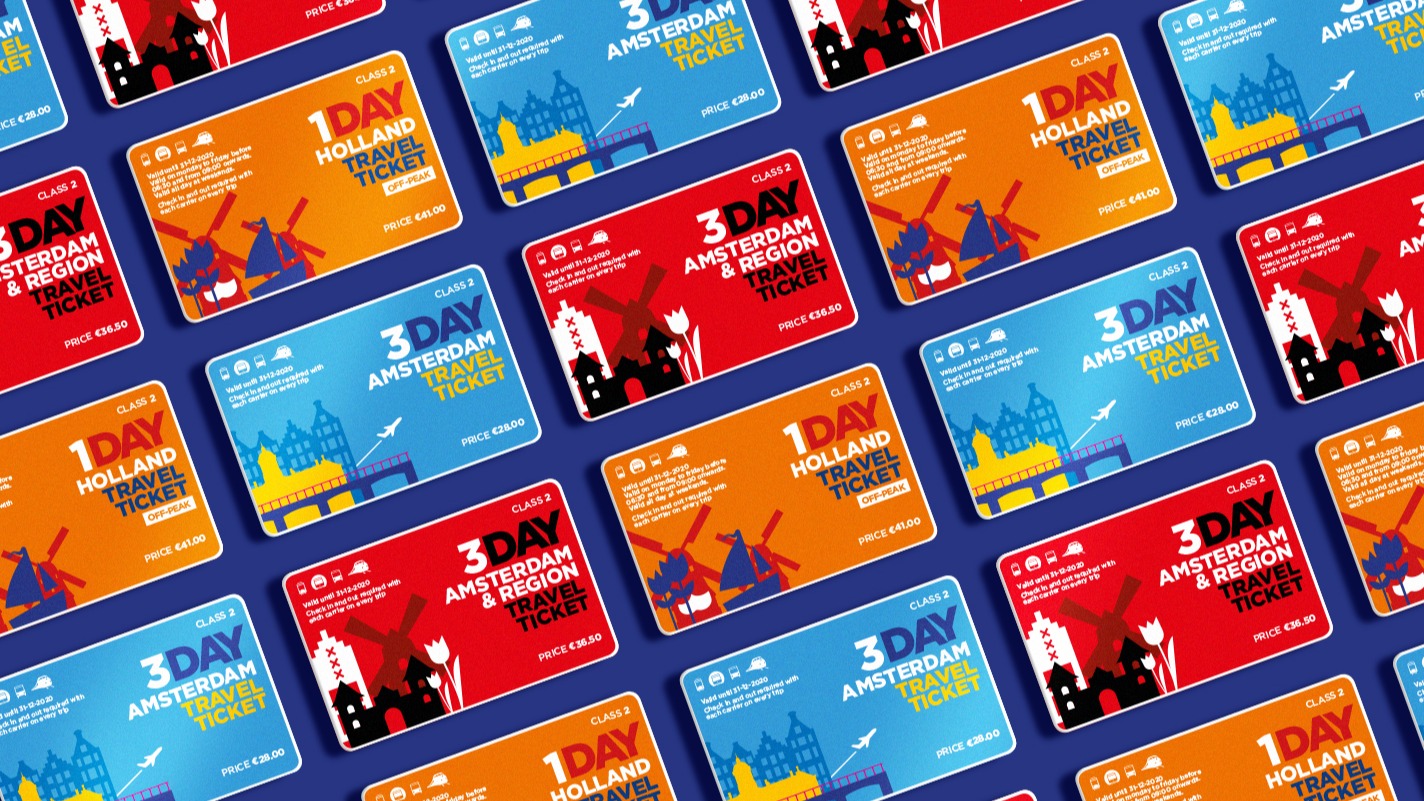 Distinctly Dutch

The design of the cards was kept simple and fresh, but with a Dutch twist that's relevant to the possibilities of the card – like Amsterdam Castle Muiderslot for the regional card, or the city's classic facades on the Amsterdam card. These details give visitors valuable context for making their travel plans.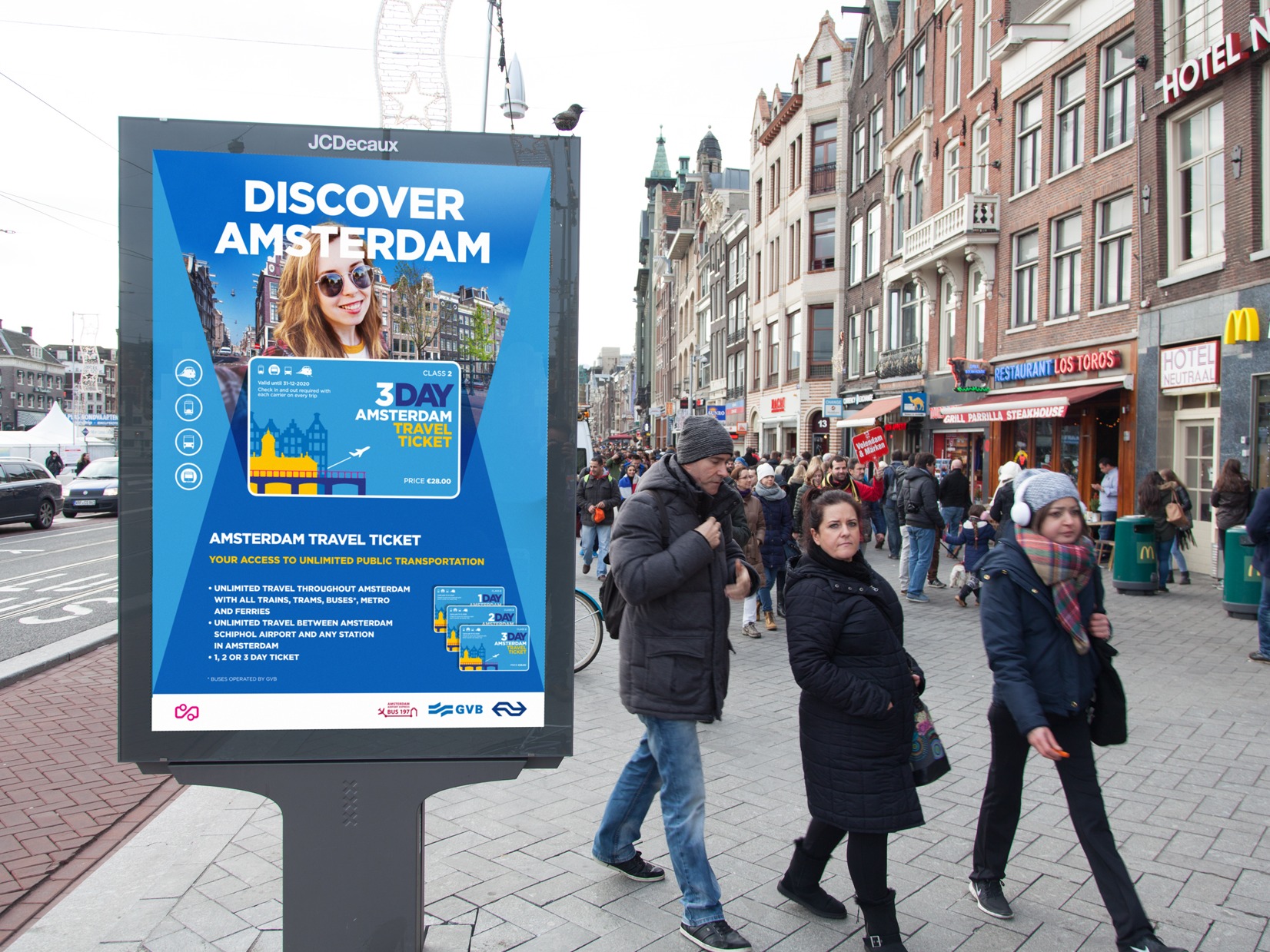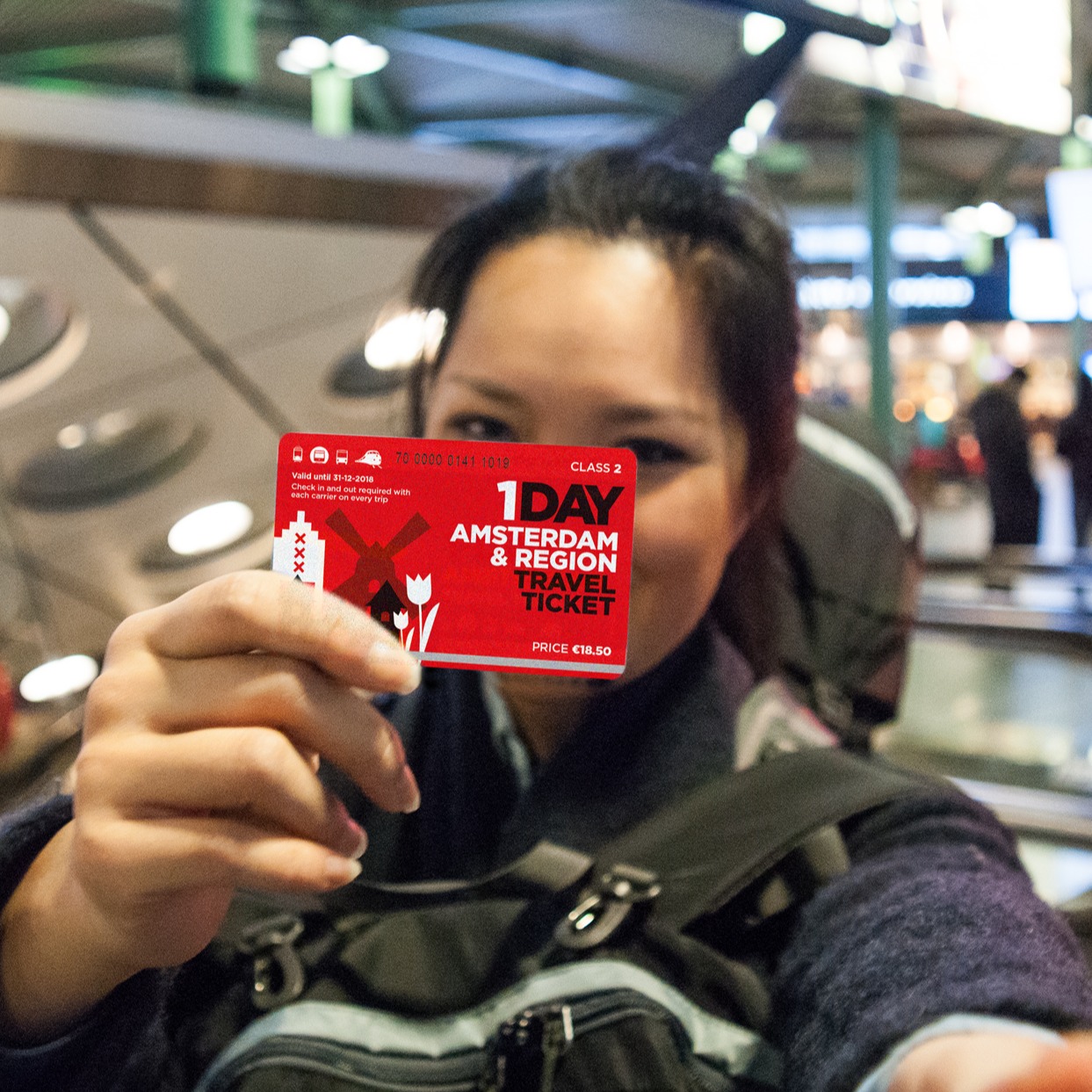 Curious?
If you're interested in hearing about what we can do for you, please get in touch.