With both a rich history and a desire to innovate, DeHaan is an influential Dutch law firm that offers a wide variety of legal services. The company covers an array of different branches, including civil law, IT law, intellectual property and many more.
With over 130 employees working across six offices, it's one of the top law and notary offices in the Netherlands.
After almost 40 years of setting the standard for advocacy in the north of the Netherlands, it was time to take the brand to the next level.
Attention creates connections

A lot has changed at the company since it was founded in 1980. Every couple of years, a new office would open, or the business would expand into a new sector. Eventually, the company felt the time was right for a new step in the evolution of their brand.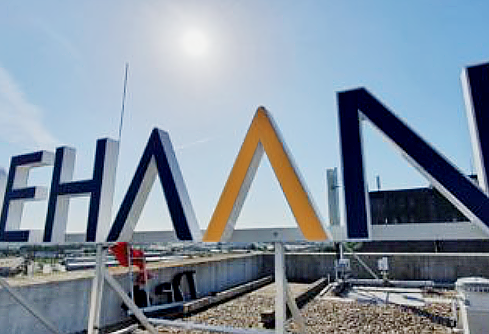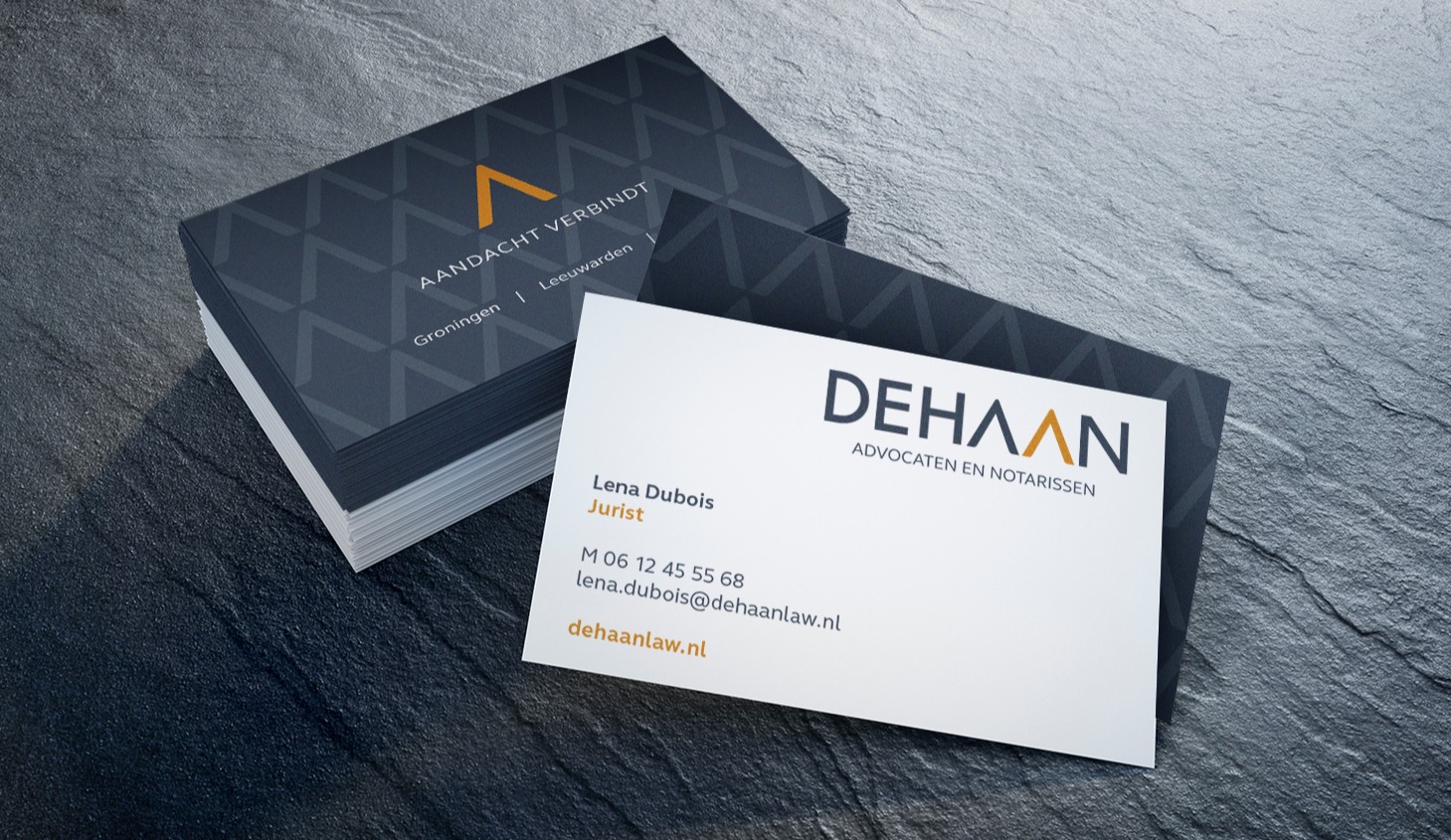 One of the defining characteristics of the company is its dedication to customer care. Every project DeHaan takes on is executed in close connection with the client, and customer satisfaction is paramount. Clients aren't just clients – they're seen as partners.

Led by the new tagline of aandacht verbindt, or attention creates connections, the company made the subtle but significant switch from the family name De Haan to the brand name DEHAAN. Together with a new visual identity, it's a refreshingly modern take on what a law firm can look like.
Delta as the
connection

As the new identity's focal point, the double A's are not only found in the word mark of DEHAAN – they are also used as brand identifier symbolizing the strong client interconnection. We redesigned the website to fit the new brand, while making sure it tells DEHAAN's story in the right way. We also developed and realized all other means of communication.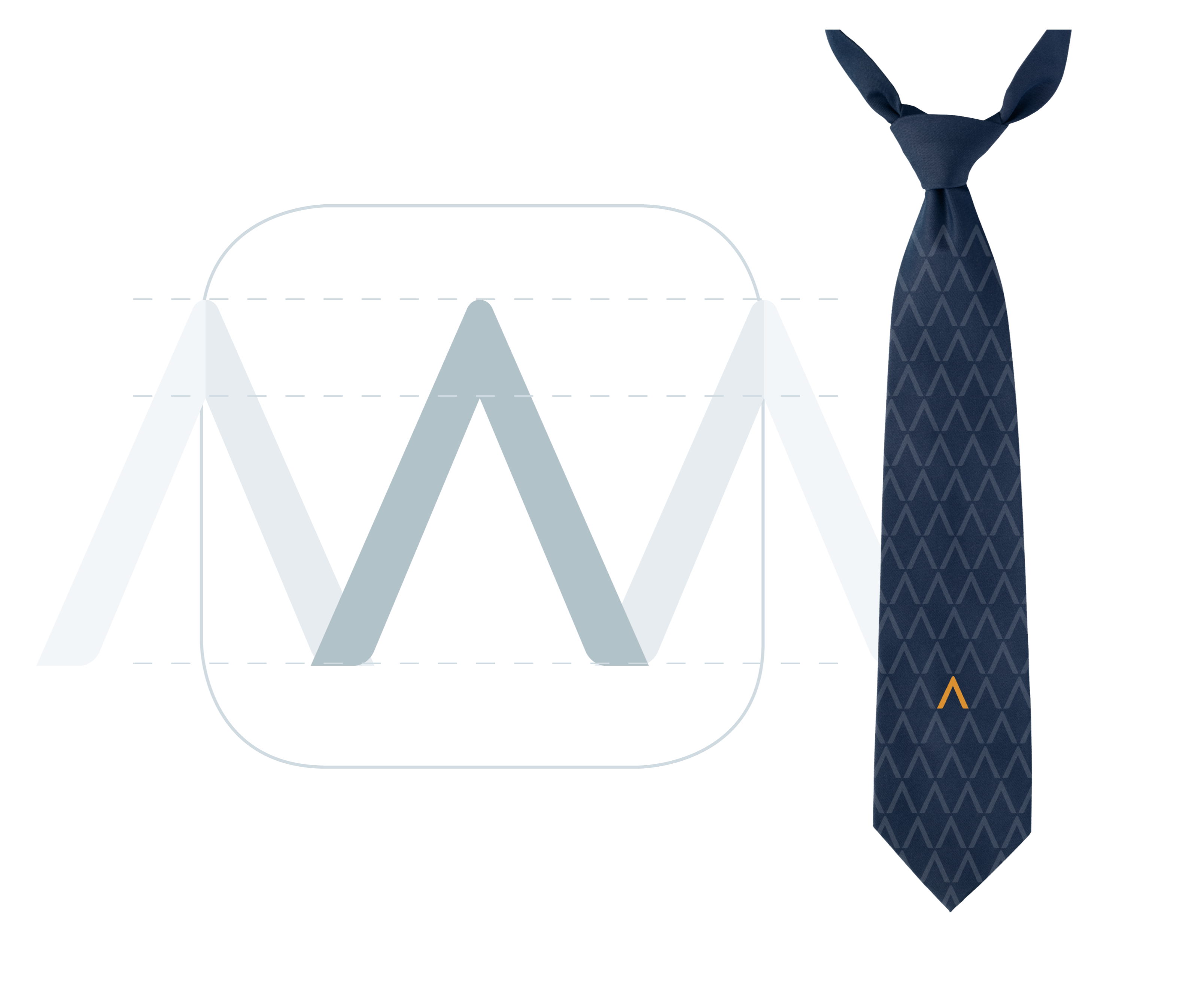 Today, the company stands out from the rest with a unique brand that's unlike any other law firm. By taking into account all facets of the client's needs, we were able to deliver an identity that's not just a brand refresh – it's the next step to a future-proof brand.
Curious?

Please get in touch to find out more about the way we work, and how we could help you.